Eco Friendly Porta Potty Services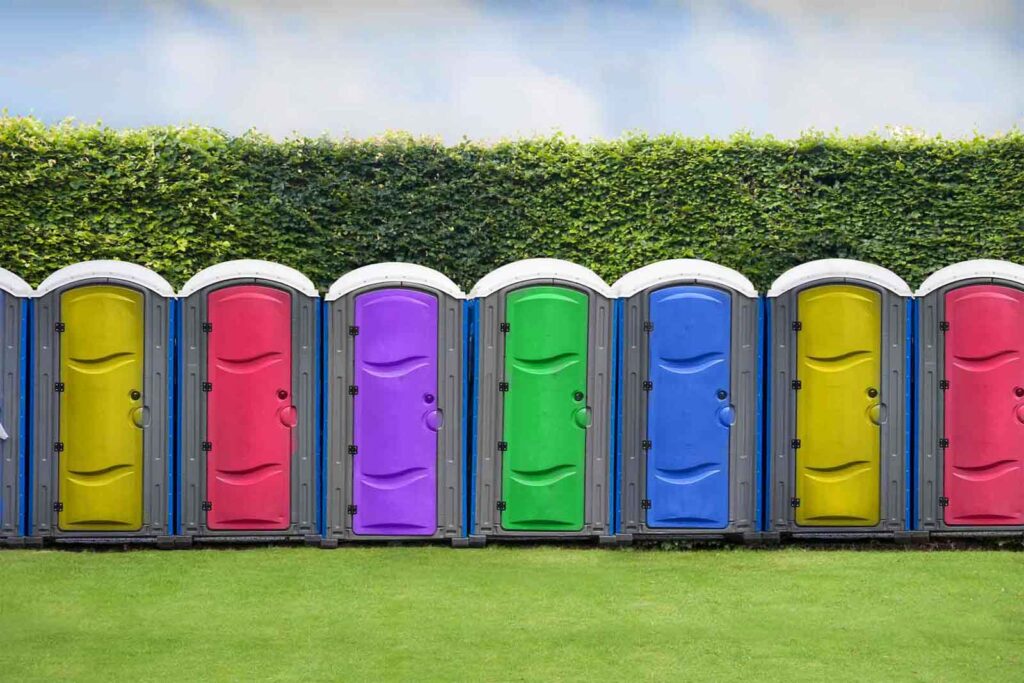 Elite Porta Potty is a professional portable toilet supplier in Baltimore, MD.
We are committed to providing you with a superior level of service and value, which we achieve by giving you a choice of different options to choose from (see Our Range below).
Our company has been helping residents and businesses of Baltimore for over 5 years.
We pride ourselves on the range and calibre of our restrooms.
Our portable toilets are suitable for a range of occasions, including but not limited to: construction sites, sporting events, concerts, weddings, public social gatherings, corporate events, parties and festivals.
Our porta johns are environmentally friendly and we use the latest sanitation techniques to deliver you a 5 star portable restroom.
Range Of Porta Pottys
Our selection of restroom rentals in Baltimore includes:
Standard Restrooms: this is our basic model which gives you the basics. It's the most economically friendly option with no frills.
Deluxe Restrooms: this is our most popular version because it's reasonably priced but it also offers you several extras, making it suitable for large events or construction sites.
Flushing Restrooms: this special option includes a hands free flush to offer an extra level of convenience for your guests.
ADA-Compliant: this is suitable for disabled/handicapped people or for parents that are helping young children to use the restroom.
Trailer Mounted Restrooms: this option is a good choice for crews that work at a construction site or for workers that are in the field.
High Rise Restrooms: if you're working on a tall building then this is the option for you. Our units can be placed near to your workers on site.
Leave A Review
https://search.google.com/local/writereview?placeid=ChIJ13TFCuD3wokRihfsLyQAKqE
American Porta Potty Baltimore
810 W Patapsco Ave #2
Baltimore
MD 21230
Portable Toilet Service Areas in Baltimore
Baltimore Zip Codes That We Service:
21201, 21202, 21205, 21206, 21207, 21208, 21209, 21210, 21211, 21212, 21213, 21214, 21215, 21216, 21217, 21218, 21222, 21223, 21224, 21225, 21226, 21227, 21228, 21229, 21230, 21231, 21234, 21236, 21237, 21239, 21251
Local Cities That We Service
Catonsville, East Baltimore, Inner Harbor, Midtown, North Baltimore, Owings Mills/Westminster, South Baltimore, Towson, West Baltimore
About Baltimore, MD
Baltimore is a major city in Maryland with a long history as an important seaport. Fort McHenry, birthplace of the U.S. national anthem, "The Star-Spangled Banner," sits at the mouth of Baltimore's Inner Harbor. Today, this harbor area offers shops, upscale crab shacks and attractions like the Civil War–era warship the USS Constellation and the National Aquarium, showcasing thousands of marine creatures.
Things To Do In Baltimore, MD
Fort McHenry National Monument and Historic Shrine: One of America's foremost historic sites sits just three miles southeast of the city center. Fort McHenry, built between 1798 and 1803 to command the harbor entrance, is revered as the place that inspired the National Anthem, The Star Spangled Banner.
The Walters Art Museum: In a city with more than its share of excellent museums, The Walters Art Museum, located in the Mount Vernon Cultural District, is a standout. This internationally renowned institution is one of only a few museums worldwide to present a comprehensive history of art from the third millennium BC to the early 20th century.
National Aquarium: The most frequently visited attraction in Baltimore is the National Aquarium, in a striking building overlooking the Inner harbor. Exhibits in this huge complex explore Atlantic and Pacific coral reefs, the open ocean environments, a kelp forest, Amazon river forests, hidden sea life, life on the seashore, Australian aquatic life, and more.
American Visionary Art Museum: Baltimore's most unusual art museum by far is the American Visionary Art Museum, which displays the work of self-taught artists from around the world. This is not just a gallery of paintings and drawings, but a lively – and frequently changing – celebration of the creative spirit.
Baltimore Museum of Art: The Baltimore Museum of Art is the largest art museum in Maryland with art from around the world, covering a broad spectrum of periods and styles. The permanent collection includes the world's largest collection of works by Matisse. Other notable artists represented include Picasso, Cezanne, van Gogh, and Andy Warhol.
Inner Harbor and Historic Ships: So many of Baltimore's top attractions and popular things to do surround the Inner Harbor that you could spend several days in this area alone. A highlight is the collection of historic vessels moored here, all of them open for tours. The oldest is the sloop-of-war USS Constellation, a three-masted sailing ship that saw action in the Civil War. You can also tour the submarine USS Torsk, a US Coast Guard Cutter, and the Lightship Chesapeake.
Oriole Park at Camden Yards: Plan a weekend getaway to Baltimore to see a game. Oriole Park at Camden Yards is the official home of the Baltimore Orioles, the city's Major League baseball team. It was formerly a railroad yard. Fans can tour Oriole Park for a look behind the scenes in the press box, club levels, and dugout.