Eco Friendly Porta Potty Services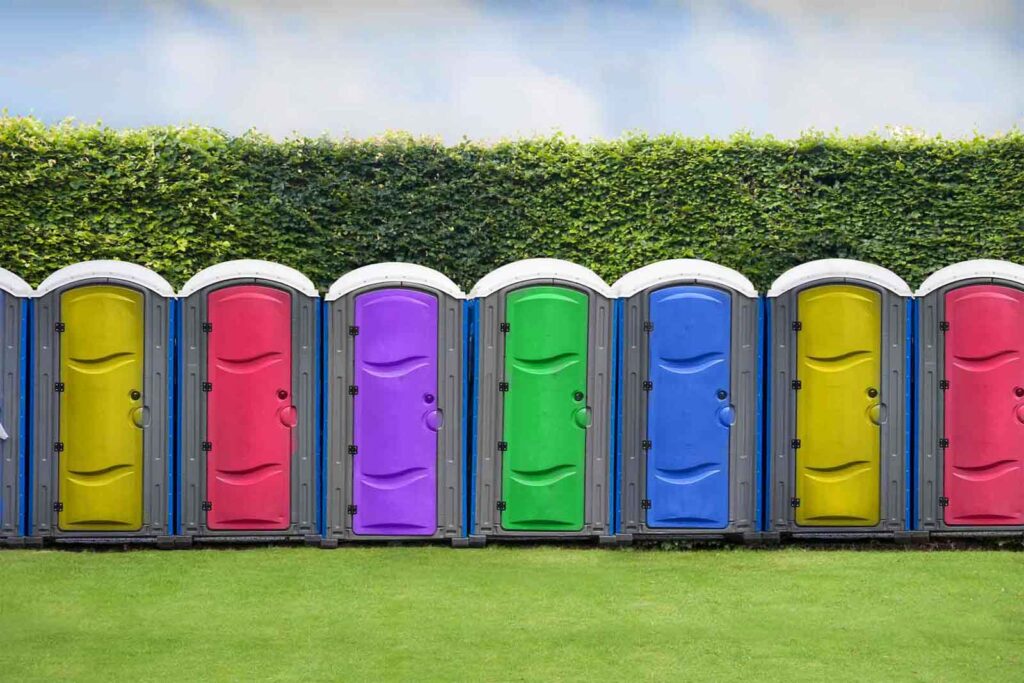 Elite Porta Potty is a professional portable toilet supplier in Fresno, CA
We are committed to providing you with a superior level of service and value, which we achieve by giving you a choice of different options to choose from (see Our Range below).
Our company has been helping residents and businesses of Fresno for over 5 years.
We pride ourselves on the range and calibre of our restrooms.
Our portable toilets are suitable for a range of occasions, including but not limited to: construction sites, sporting events, concerts, weddings, public social gatherings, corporate events, parties and festivals.
Our porta johns are environmentally friendly and we use the latest sanitation techniques to deliver you a 5 star portable restroom.
Range Of Porta Pottys
Our selection of restroom rentals in Fresno includes:
Standard Restrooms: this is our basic model which gives you the basics. It's the most economically friendly option with no frills.
Deluxe Restrooms: this is our most popular version because it's reasonably priced but it also offers you several extras, making it suitable for large events or construction sites.
Flushing Restrooms: this special option includes a hands free flush to offer an extra level of convenience for your guests.
ADA-Compliant: this is suitable for disabled/handicapped people or for parents that are helping young children to use the restroom.
Trailer Mounted Restrooms: this option is a good choice for crews that work at a construction site or for workers that are in the field.
High Rise Restrooms: if you're working on a tall building then this is the option for you. Our units can be placed near to your workers on site.
Leave A Review
https://g.page/r/CbTeoO0U6nu5EAI
Deluxe Porta Potty Fresno
5443 W Fedora Ave
Fresno
CA 93722
Portable Toilet Service Areas in Fresno
Fresno Zip Codes That We Service:
93611, 93612, 93619, 93650, 93701, 93702, 93703, 93704, 93705, 93706, 93710, 93711, 93720, 93721, 93722, 93723, 93725, 93726, 93727, 93728, 93730
Local Cities That We Service
Old Fig Garden, Fresno, Clovis, Fort Washington, Malaga, Rolinda, Oleander, Fowler, Bowles, Biola
About Fresno, CA
Fresno is a city in California's San Joaquin Valley. Created in the early 1900s, Forestiere Underground Gardens consists of Roman-catacombs-inspired subterranean passages and courtyards. Fresno Chaffee Zoo has sea lions and a stingray touch pool. Sprawling, trail-lined Woodward Park is home to the Shinzen Japanese Garden. The city is a base for Yosemite National Park, with its waterfalls and giant rock formations.
Things To Do In Fresno, CA
Explore Fresno Chaffee Zoo: If you've ever wanted to pet a stingray or feed a giraffe, the Fresno Chaffee Zoo is the place to get up close and personal with remarkable creatures from around the world. In the city's Roeding Park, the zoo has a number of naturalistic enclosures, including the 13-acre African Adventure, a great place to watch lions frolic on boulders and elephants rumble across a savanna-like expanse. Special Behind-the-Scenes Encounters show how zookeepers work with such animals as rhinos, giraffes, and sloths, and you can even participate in training sessions with seals and sea lions.
Visit Forestiere Underground Gardens: Get a look at Fresno from the ground up at Forestiere Underground Gardens, 10 acres of subterranean tunnels, grottoes, and yes, gardens, all painstakingly dug out by Sicilian immigrant Baldassare Forestiere during a 40-year period starting in 1906. With its handcrafted stone walls and graceful arches, the gardens resemble some ancient archaeological wonder that has been unearthed and restored. But this designated California state landmark is very much a living place, complete with productive fruit trees and grapevines.
Experience Fresno County Blossom Trail: For a few weeks every year from mid-February and into March, the farmland outside Fresno brightens with color as thousands of apple, stone fruit, and nut trees burst into bloom along the Fresno County Blossom Trail. The route travels between local farm towns and passes through a landscape transformed by countless pink and white flowers. And the drive smells every bit as good as it looks, especially on a stretch that loops through orange groves.
Enjoy Simonian Farms: A fifth-generation agricultural operation, Simonian Farms dates to 1901 and is where you'll find a huge assortment of locally grown nuts and dried fruits. Walk the aisles of its big red barn and you may just be overwhelmed by this cornucopia of such seasonal produce as nectarines, pomegranates, boysenberries, and peaches, as well as gourmet goods like jams and honeys. And everywhere you look, there are antiques and historic artifacts, including a vintage model steam train that travels overhead along 200 feet of track and a 1946 caboose.
Dine at The Annex Kitchen: The Annex Kitchen keeps things local and takes full advantage of the rich array of ingredients cultivated and raised on Central Valley farms. The stylish, contemporary restaurant specializes in rustic, regional Italian dishes, including handcrafted pastas like sweet corn agnolotti. There are also (of course) pizzas served fresh out of a wood-fired oven, and don't miss such wood-burning hearth specialties as ribeye with a porcini rub. A little thirsty? Take your pick of modern or classic craft cocktails as you raise a toast during a night on the town in Fresno.