Eco Friendly Porta Potty Services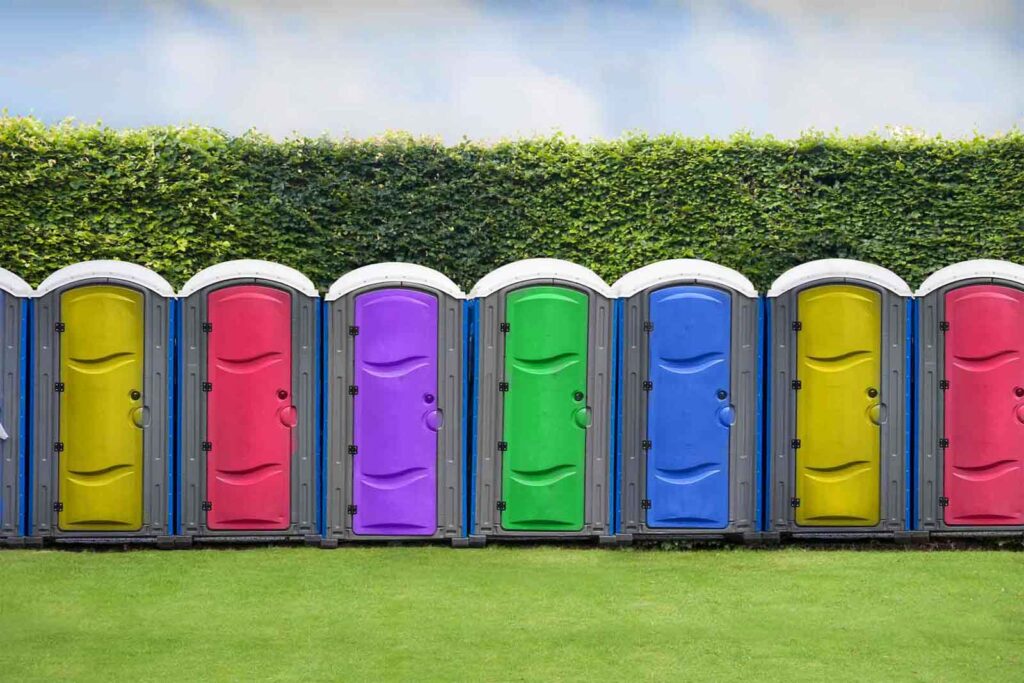 Elite Porta Potty is a professional portable toilet supplier in Denver, CO.
We are committed to providing you with a superior level of service and value, which we achieve by giving you a choice of different options to choose from (see Our Range below).
Our company has been helping residents and businesses of Denver for over 5 years.
We pride ourselves on the range and calibre of our restrooms.
Our portable toilets are suitable for a range of occasions, including but not limited to: construction sites, sporting events, concerts, weddings, public social gatherings, corporate events, parties and festivals.
Our porta johns are environmentally friendly and we use the latest sanitation techniques to deliver you a 5 star portable restroom.
Range Of Porta Pottys
Our selection of restroom rentals in Denver includes:
Standard Restrooms: this is our basic model which gives you the basics. It's the most economically friendly option with no frills.
Deluxe Restrooms: this is our most popular version because it's reasonably priced but it also offers you several extras, making it suitable for large events or construction sites.
Flushing Restrooms: this special option includes a hands free flush to offer an extra level of convenience for your guests.
ADA-Compliant: this is suitable for disabled/handicapped people or for parents that are helping young children to use the restroom.
Trailer Mounted Restrooms: this option is a good choice for crews that work at a construction site or for workers that are in the field.
High Rise Restrooms: if you're working on a tall building then this is the option for you. Our units can be placed near to your workers on site.
Leave A Review
https://g.page/r/Cb7WzOabt5_YEBA
First Porta Potty Denver
420 S Federal Blvd #1
Denver
CO 80219
Portable Toilet Service Areas in Denver
Denver Zip Codes That We Service:
80012, 80014, 80110, 80111, 80123, 80202, 80203, 80204, 80205, 80206, 80207, 80209, 80210, 80211, 80212, 80214, 80216, 80218, 80219, 80220, 80221, 80222, 80223, 80224, 80226, 80227, 80230, 80231, 80232, 80235, 80236, 80237, 80238, 80239, 80246, 80247, 80249, 80264, 80290, 80293, 80294
Local Cities That We Service
Union Station, River North Art District, Cherry Creek, Central Park, Capitol Hill, North Denver, Clayton, Washington Park, Civic Center, City Park, University, Cheesman Park, Montbello, Highland, Ruby Hill, Platt Park, Five Points, Auraria, West Colfax, Globeville, Wellshire, Elyria-Swansea, Athmar Park, Chaffee Park, Northfield, Southmoor Park, City Park West, Alamo Placita, Ballpark District, Washington Virginia Vale, Washington Park West, South Park Hill, Cory – Merrill, Gateway – Green Valley Ranch, Lower Highland, Belcaro, Hampden South, North Capitol Hill, Hampden South, Park Hill, Lowry, North Park Hill, Berkeley, Hilltop
About Denver, CO
Denver, the capital of Colorado, is an American metropolis dating to the Old West era. Larimer Square, the city's oldest block, features landmark 19th-century buildings. Museums include the Denver Art Museum, an ultramodern complex known for its collection of indigenous works, and the mansion of famed Titanic survivor Molly Brown. Denver is also a jumping-off point for ski resorts in the nearby Rocky Mountains.
Things To Do In Denver, CO
Dinning and Shopping in Denver: Restaurants, galleries and shops pepper Denver's 20 diverse neighborhoods. From the stately Victorian mansions of Capitol Hill and rich African-American culture of historic Five Points, to the quaint,Denver shopping tree-lined streets of Old South Gaylord and Old South Pearl, Denver's laid-back attitude and class are exemplified in the art districts and communities surrounding downtown. Meanwhile, the heart of downtown Denver is still the 16th Street Mall, a mile-long pedestrian promenade lined with restaurants, shops and seasonal programming. Free hop-on-hop-off shuttle buses leave either end of the Mall every 90 seconds, making everything downtown easy to reach. At the end of the Mall is LoDo, a hip historic district with a vibrant nightlife. LoDo is overflowing with more than 200 bars, lounges, brew pubs, jazz cafés, restaurants and music clubs. In 2007, the neighborhood welcomed the stunning new Museum of Contemporary Art | Denver, attracting some of the nation's top talent and offering a staggering rooftop view of the Denver skyline.
Music Scene: Check out Denver's music scene, with some of the best sounds – from top acts to independent artists – that can be heard across the nation. The world-renowned Red Rocks Amphitheatre welcomes a new music season each summer along with weekly outdoor films from late May to mid August.
Professional Sports: For the more sports-minded, Denver also offers MLB's Colorado Rockies who play at the centrally located Coors Field in LoDo. Denver hosts seven professional sports team in total, including the NHL's Colorado Avalanche, the NFL's Denver Broncos and the NBA's Denver Nuggets.
Experiencing Colorado: Perhaps you have found yourself in Denver on business or for another reason. Experiencing Colorado from Denver is just around the corner. There are many urban parks that cater to a variety of popular sporting activities such as fishing, boating, cycling, rollerblading, walking the dog or going for a jog. Plus there are State Parks scattered about and Rocky Mountain National Wildlife Refuge is near by. Getting out into the great outdoors and experiencing the Rocky Mountain High is just outside your door.