Eco Friendly Porta Potty Services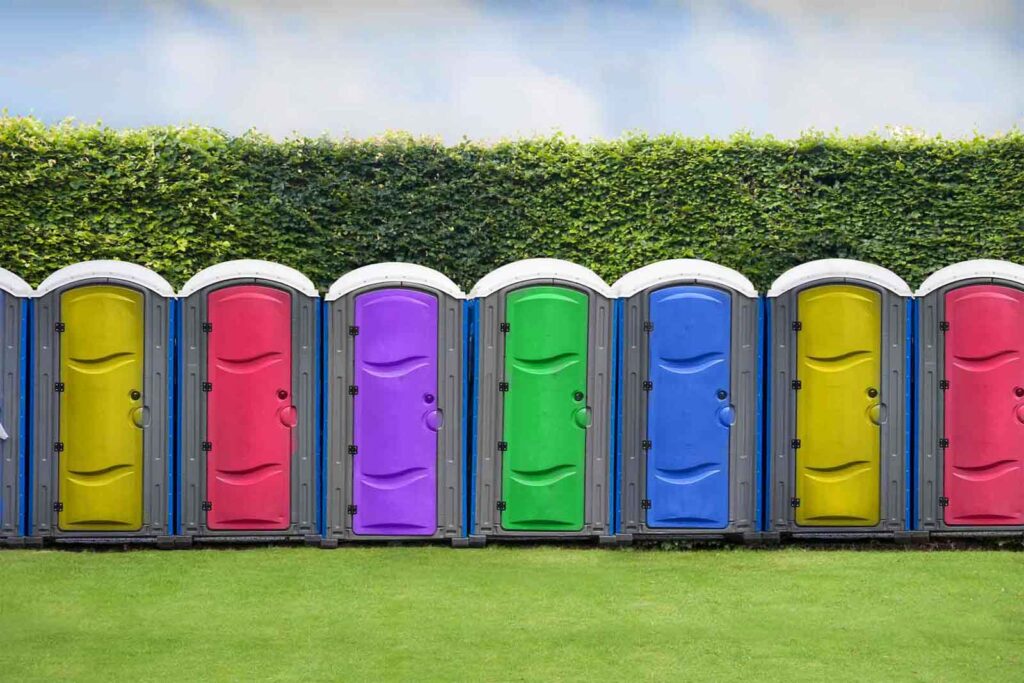 Elite Porta Potty is a professional portable toilet supplier in Detroit, MI.
We are committed to providing you with a superior level of service and value, which we achieve by giving you a choice of different options to choose from (see Our Range below).
Our company has been helping residents and businesses of Detroit for over 5 years.
We pride ourselves on the range and calibre of our restrooms.
Our portable toilets are suitable for a range of occasions, including but not limited to: construction sites, sporting events, concerts, weddings, public social gatherings, corporate events, parties and festivals.
Our porta johns are environmentally friendly and we use the latest sanitation techniques to deliver you a 5 star portable restroom.
Range Of Porta Pottys
Our selection of restroom rentals in Detroit includes:
Standard Restrooms: this is our basic model which gives you the basics. It's the most economically friendly option with no frills.
Deluxe Restrooms: this is our most popular version because it's reasonably priced but it also offers you several extras, making it suitable for large events or construction sites.
Flushing Restrooms: this special option includes a hands free flush to offer an extra level of convenience for your guests.
ADA-Compliant: this is suitable for disabled/handicapped people or for parents that are helping young children to use the restroom.
Trailer Mounted Restrooms: this option is a good choice for crews that work at a construction site or for workers that are in the field.
High Rise Restrooms: if you're working on a tall building then this is the option for you. Our units can be placed near to your workers on site.
Leave A Review
https://g.page/r/CZyyRBtYtPXaEAI/review
Comfort Porta Potty Detroit
4111 Grand River Ave #1
Detroit
MI 48208
Portable Toilet Service Areas in Detroit
Detroit Zip Codes That We Service:
48201, 48202, 48203, 48204, 48205, 48206, 48207, 48208, 48209, 48210, 48211, 48212, 48213, 48214, 48215, 48216, 48217, 48219, 48221, 48223, 48224, 48225, 48226, 48227, 48228, 48233, 48234, 48235, 48236, 48238, 48239, 48240, 48243
Local Cities That We Service
Bricktown, Broadway Avenue, Campus Martius, Capital Park, Downtown, Financial District, Greektown, Grand Circus, Griswold Street, West Jefferson Avenue, Lower Woodward Avenue, Monroe Avenue, Park Avenue
Randolph Street Commercial, Riverfront Condominiums, Washington Boulevard, Woodward Avenue, Art Center, Brush Park, Cass Corridor, Cass-Davenport, Cass Park, Cultural Center, Medical Center, East Ferry Avenue, Jeffries, Midtown, Midtown Woodward Avenue, Sugar Hill, University-Cultural Center, Wayne State University, Warren-Prentis, West Canfield, Willis-Selden, Woodbridge, Woodward East, Woodward Avenue, Alden Park, Arden Park-East Boston, Atkinson Ave., Boston-Edison, Henry Ford Hospital, New Amsterdam, New Center, Piquette Ave., Virginia Park, Woodward Avenue
About Detroit, MI
Detroit is the largest city in the midwestern state of Michigan. Near Downtown, the neoclassical Detroit Institute of Arts is famed for the Detroit Industry Murals painted by Diego Rivera, and inspired by the city's ties to the auto industry, giving it the nickname "Motor City." Detroit is also the birthplace of Motown Records, whose chart-topping history is on display at their original headquarters, Hitsville U.S.A.
Things To Do In Detroit, MI
Visit Detroit's Museum of African American History: Whether it's your first trip to Detroit or you're a regular, the Charles H. Wright Museum of African American History deserves a spot on every itinerary. This inspiring history museum features a vast 22,000-square foot, 20-gallery permanent exhibit called "And Still We Rise" that takes guests from humankind's earliest days in Africa through the horrors of slavery and the Middle Passage, including the stories of those who bravely set off on the Underground Railroad, marched during the Civil Rights Movement and who continue to be resilient in the face of injustice today.
Geek Out at the Michigan Science Center: The Michigan Science Center is home to more than 220 interactive exhibits and displays, making it an ideal stop, especially for anyone traveling with children. Highlights include the Space Gallery, Smithsonian Spark!Lab, Health Gallery, Motion Gallery, and Math Mountain, while little ones will especially enjoy the STEM Playground, Centennial Lab, Nano Gallery, and other displays focusing on weather, waves and vibrations, and roads, bridges, and tunnels.
Check Out the Detroit Historical Museum: Located within walking distance of most of the other attractions on this list, the Detroit Historical Museum offers a look at the city's past as a crucial part of the Underground Railroad network, how it served as an "arsenal of democracy" during World War II, and why the area became known as "Motor City."
Discover The District Detroit: Devoted sports fans gravitate to The District Detroit, an expansive commercial, entertainment, and residential development conveniently situated between Downtown and Midtown on the Q Line. The complex is one of the most densely populated professional sports epicenters in the country. Fans come for Red Wings hockey and Pistons basketball at Little Caesars Arena, Tigers baseball at Comerica Park, and Lions football at Ford Field. But with performing arts venues, a wealth of restaurants, bars, and nightclubs to check out, there are lots of good reasons to linger before or after a game and spend some time exploring this buzzy, 50-block, mixed-use project space.
Savor Local Flavors: Contemporary American cuisine seems to be the predominant flavor of Detroit's current dining scene, with the restaurants and an award-winning roster of chefs to prove it. But with a wide array of authentic global cuisines also available for the tasting, it's entirely possible to feast your way around the world without ever leaving city limits. Among the signature local food products, you'll want to make sure you get a chance to sink your teeth into some original Detroit-style coney dogs and square slices of thick-crust pizza, artisan Bon Bon Bon chocolates and addictively crispy Better Made Potato Chips. Wash it all down with a bottle of fruity Faygo soda pop.