Eco Friendly Porta Potty Services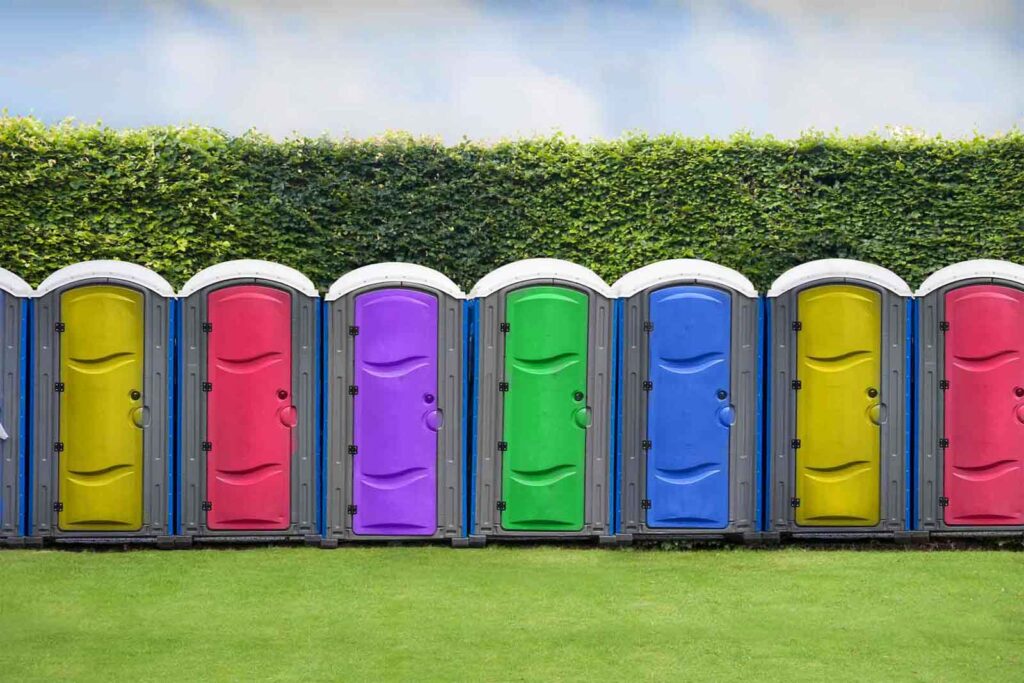 Elite Porta Potty is a professional portable toilet supplier in Los Angeles, CA.
We are committed to providing you with a superior level of service and value, which we achieve by giving you a choice of different options to choose from (see Our Range below).
Our company has been helping residents and businesses of Los Angeles for over 5 years.
We pride ourselves on the range and calibre of our restrooms.
Our portable toilets are suitable for a range of occasions, including but not limited to: construction sites, sporting events, concerts, weddings, public social gatherings, corporate events, parties and festivals.
Our porta johns are environmentally friendly and we use the latest sanitation techniques to deliver you a 5 star portable restroom.
Range Of Porta Pottys
Our selection of restroom rentals in Los Angeles includes:
Standard Restrooms: this is our basic model which gives you the basics. It's the most economically friendly option with no frills.
Deluxe Restrooms: this is our most popular version because it's reasonably priced but it also offers you several extras, making it suitable for large events or construction sites.
Flushing Restrooms: this special option includes a hands free flush to offer an extra level of convenience for your guests.
ADA-Compliant: this is suitable for disabled/handicapped people or for parents that are helping young children to use the restroom.
Trailer Mounted Restrooms: this option is a good choice for crews that work at a construction site or for workers that are in the field.
High Rise Restrooms: if you're working on a tall building then this is the option for you. Our units can be placed near to your workers on site.
Leave A Review
https://g.page/r/CYHN9HhdIhCyEBA
Essential Porta Potty Los Angeles
6040 W Jefferson Blvd #1
Los Angeles
CA 90016
Portable Toilet Service Areas in Los Angeles
Los Angeles Zip Codes That We Service:
91311, 91321, 91326, 91350, 91351, 91354, 91355, 91381, 91382, 91384, 91387, 91390, 93243, 93532, 93536, 92397, 93510, 93523, 93534, 93535, 93536, 93543, 93544, 93550, 93551, 93552, 93553, 93591, 91001, 91011, 91016, 91024, 91042, 91342, 91387, 91390, 91702, 91711, 91741, 91750, 91759, 92397, 93510, 93543, 93550, 93553, 93563, 91040, 91304, 91306, 91307, 91311, 91316, 91324, 91325, 91326, 91330, 91331, 91335, 91340, 91342, 91343, 91344, 91345, 91352, 91356, 91364, 91367, 91401, 91402, 91403, 91405, 91406, 91411, 91423, 91436, 91501, 91502, 91504, 91505, 91506, 91522, 91523, 91601, 91602, 91604, 91605, 91606, 91608, 91011, 91040, 91042, 91101, 91103, 91104, 91105, 91106, 91107, 91201, 91202, 91203, 91204, 91205, 91206, 91207, 91208, 91210, 91214
Local Cities That We Service
Vernon, Hazard, Sanford, East Los Angeles, Est Ls Angls
About New Los Angeles, CA
Los Angeles is a sprawling Southern California city and the center of the nation's film and television industry. Near its iconic Hollywood sign, studios such as Paramount Pictures, Universal and Warner Brothers offer behind-the-scenes tours. On Hollywood Boulevard, TCL Chinese Theatre displays celebrities' hand- and footprints, the Walk of Fame honors thousands of luminaries and vendors sell maps to stars' homes.
Things To Do In Los Angeles, CA
Griffith Park: Convinced Los Angeles isn't much more than a concrete jungle? Let Griffith Park change your mind. Covering a whopping 4,310 acres on the eastern fringes of the Santa Monica Mountains, the massive park is L.A.'s favorite outdoor hotspot. Griffith Park is home to a large network of hiking trails, unleashing some of the best hikes in Los Angeles. Even if you've only got one day in Los Angeles, spending time sauntering in the hills to spectacular views over the entire city is a must.
Hollywood Walk of Fame: For movie buffs, one of the most famous landmark attractions in Los Angeles is the Hollywood Walk of Fame. The famed sidewalk sprawls more than 15 blocks on Hollywood Boulevard, featuring over 2,700 brass and terrazzo stars emblazoned with the names of Hollywood legends and the masterminds working behind the scenes.
Rodeo Drive: Within the famous zip code of 90210, better known as Beverly Hills, you'll be able to explore the world of luxury, including its most famous street: Rodeo Drive. The most iconic shopping district in L.A., Rodeo Drive is a must-see, especially if you're looking to spot a celeb or two.
Universal Studios Hollywood: For movie lovers, a tour of Universal Studios Hollywood will be one of the highlights of your trip to Lose Angeles. If you've ever wondered what it's like on a film set or wanted to see movie props up close, embarking on a Studio Tour here is a must. Universal Studios Hollywood is pure entertainment at its finest—it is an amusement park after all!
Zuma Beach: Despite all the urban charms of central L.A., the City of Angels is just as famous for its beautiful beaches and surfable waves. And there's no better place to witness this side of the city than Zuma Beach.
Echo Park: Echo Park is a neat little self-contained area in the heart of L.A. In this hip & trendy neighborhood, you'll find a barrage of great restaurants, shops, and a local artist community. What makes Echo Park one of the best places to go in Los Angeles, however, is its beautiful lake.
Los Angeles County Museum of Art: No matter if you're a traditional art lover or not, the Los Angeles County Museum of Art is beyond awe-inspiring. Spread across seven buildings and 20 acres of real estate, the museum lets you enjoy every kind of art imaginable, not to mention the building's stunning architecture.