Eco Friendly Porta Potty Services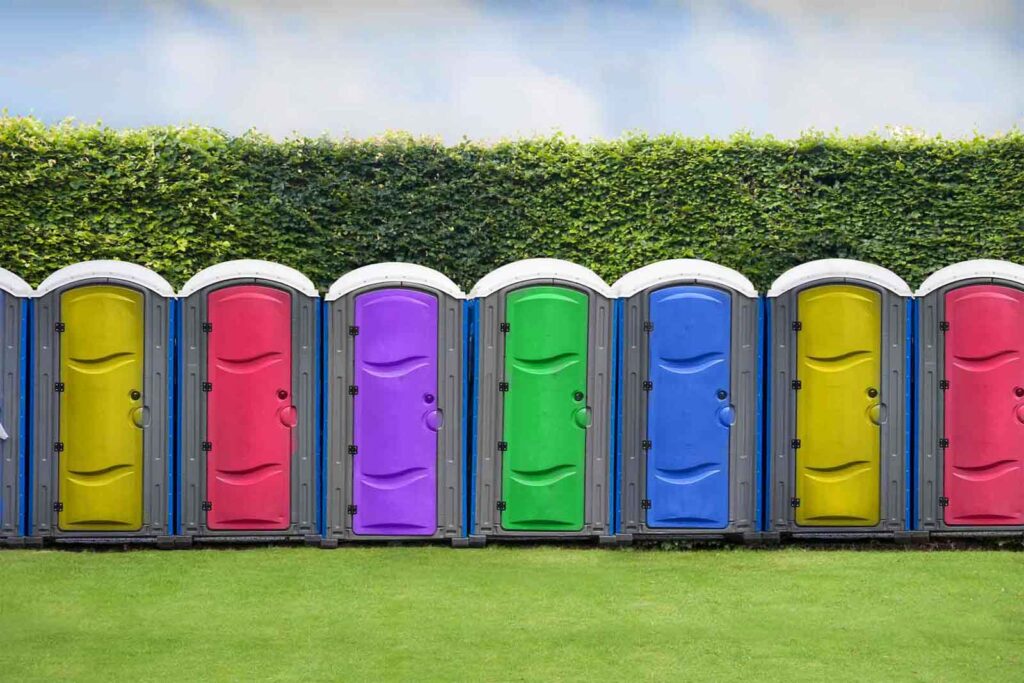 Elite Porta Potty is a professional portable toilet supplier in Philadelphia, PA.
We are committed to providing you with a superior level of service and value, which we achieve by giving you a choice of different options to choose from (see Our Range below).
Our company has been helping residents and businesses of Philadelphia for over 5 years.
We pride ourselves on the range and calibre of our restrooms.
Our portable toilets are suitable for a range of occasions, including but not limited to: construction sites, sporting events, concerts, weddings, public social gatherings, corporate events, parties and festivals.
Our porta johns are environmentally friendly and we use the latest sanitation techniques to deliver you a 5 star portable restroom.
Range Of Porta Pottys
Our selection of restroom rentals in Philadelphia includes:
Standard Restrooms: this is our basic model which gives you the basics. It's the most economically friendly option with no frills.
Deluxe Restrooms: this is our most popular version because it's reasonably priced but it also offers you several extras, making it suitable for large events or construction sites.
Flushing Restrooms: this special option includes a hands free flush to offer an extra level of convenience for your guests.
ADA-Compliant: this is suitable for disabled/handicapped people or for parents that are helping young children to use the restroom.
Trailer Mounted Restrooms: this option is a good choice for crews that work at a construction site or for workers that are in the field.
High Rise Restrooms: if you're working on a tall building then this is the option for you. Our units can be placed near to your workers on site.
Leave A Review
https://g.page/r/CSg-UPpzzEGFEBA
First Potta Potty Philadelphia
8133 Jeanes St, #2
Philadelphia
PA 19111
Portable Toilet Service Areas in Philadelphia
Philadelphia Zip Codes That We Service:
19102, 19103, 19104, 19106, 19107, 19109, 19111, 19112, 19114, 19115, 19116, 19118, 19119, 19120, 19121, 19122, 19123, 19124, 19125, 19126, 19127, 19128, 19129, 19130, 19131, 19132, 19133, 19134, 19135, 19136, 19137, 19138, 19139, 19140, 19141, 19142, 19143, 19144, 19145, 19146, 19147, 19148, 19149, 19150, 19151, 19152, 19153, 19154
Local Cities That We Service
Bella Vista, Bustleton, Cedar Park, Chestnut Hill, Chinatown, East Falls, East Passyunk, Fairmount, Fishtown, Fox Chase, Graduate Hospital, Holmesburg, Logan Square, Manayunk, Mt. Airy, Northern Liberties, Old City Pennsport, Powelton Village, Queen Village, Rittenhouse Square, Society Hill, Spring Garden, Spruce Hill, University City, Washington Square West
About Philadelphia, PA
Philadelphia, Pennsylvania's largest city, is notable for its rich history, on display at the Liberty Bell, Independence Hall (where the Declaration of Independence and Constitution were signed) and other American Revolutionary sites. Also iconic are the steps of the Philadelphia Museum of Art, immortalized by Sylvester Stallone's triumphant run in the film "Rocky."
Things To Do In Philadelphia, PA
Liberty Bell Center: It doesn't make a sound, but the Liberty Bell's message rings loud and clear: "Proclaim liberty throughout all the land unto all the inhabitants thereof." This inscription on the cracked but mighty Bell is one reason it became a symbol to abolitionists, suffragists and other freedom-seekers around the world. The Bell draws people from around the world to snag a photo in front of it and its dramatic backdrop: Independence Hall. Both sites are free to visit year-round with no tickets required, though capacity is limited to 62 people at a time as of January 2022.
Rocky Statue & run up the "Rocky Steps": Since Rocky's first triumphant onscreen run up the steps of the Philadelphia Museum of Art in 1976, the 72 steps have become an international destination. Travelers from around the world embark on their own trek up the stairs, pumping their fists in the air as they cherish the spectacular view of the Benjamin Franklin Parkway and the city skyline. Cheesey? Definitely. Fun? Absolutely! To finish off the experience, head to the bottom of the stairs and snap a photo with the bronze statue of Rocky, originally created for Rocky III.
Tour Independence Hall, the birthplace of the United States: While historical attractions abound in Philly, Independence Hall is where the nation was founded. In 1776, the Founding Fathers signed the Declaration of Independence in the building's Assembly Room. Just 11 years later, representatives from a dozen states met here to lay the framework for the U.S. Constitution. Today, the goose bumps-inducing UNESCO World Heritage Site is the centerpiece of Independence National Historical Park, and guided tours of this bucket-list gem are available year-round. As of January 2022, free tours of the Hall are available via timed tickets.
Visit the famous LOVE sculpture: The City of Brotherly Love is filled with love—literally. One of best-known landmarks is LOVE itself — the Robert Indiana sculpture in John F. Kennedy Plaza (or LOVE Park, as it's affectionately called by most) that's a prized photo op for couples, families and friends eager to show the world how they feel about one another. The sculpture was restored and repainted in 2018, and the park was entirely redesigned to add more green areas and a high-tech water feature. A small visitor center kiosk was added in 2021. Another LOVE statue sits just west of Center City on the University of Pennsylvania campus near 36th and Locust streets. And because love comes in all languages in Philadelphia, there's an AMOR sculpture — a Spanish edition of the LOVE sculpture — on display at Sister Cities Park, a six-minute walk from LOVE Park.
Museums on the Benjamin Franklin Parkway: The Benjamin Franklin Parkway, modeled after the Avenue des Champs-Élysées in Paris, is called Philadelphia's most artistic mile for good reason. Some of the city's most important cultural institutions are housed here, including the Barnes Foundation, The Franklin Institute, The Academy of Natural Sciences of Drexel University and its crown jewel, the Philadelphia Museum of Art.
Longwood Gardens: It's not in Philadelphia proper, but the horticultural legend that is Longwood Gardens is well worth the 50-minute drive from Center City Philadelphia to Kennett Square. Spectacular, epic, brilliant, breathtaking — all of these adjectives adequately describe the Chester County mega garden and its 1,000+ acres filled with 20 outdoor gardens, 20 indoor gardens, 11,000 different types of plants, dancing fountains and meandering meadows and woodlands. The colorful oasis also hosts hundreds of events each year, including flower shows, gardening demonstrations, educational programs, children's activities, concerts and musical theater.
Explore Philly's hip waterfront: Once made up of undeveloped piers and underutilized public spaces, the Delaware River waterfront has become one of the most activated spaces in Philadelphia in the 21st century. That's thanks to the opening of a number of exciting attractions and parks — Cherry Street Pier and Race Street Pier as well as seasonal spots like Spruce Street Harbor Park and Blue Cross RiverRink — and diverse and well-attended events throughout the year. Those gorgeous views of the Benjamin Franklin Bridge — which connects Philadelphia to New Jersey — don't hurt, either.