Eco Friendly Porta Potty Services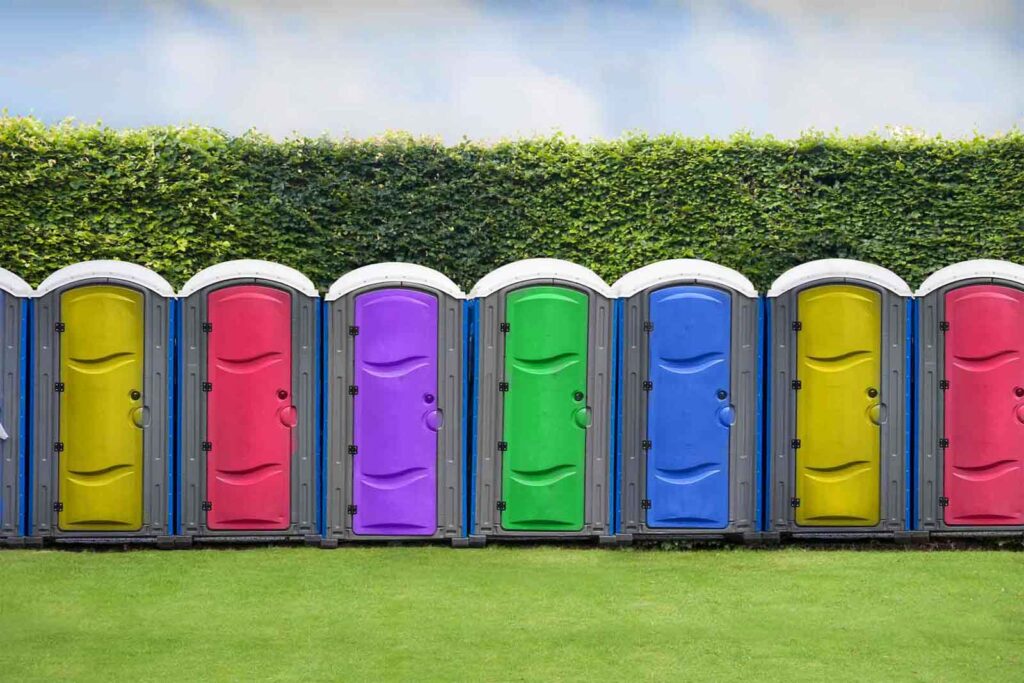 Elite Porta Potty is a professional portable toilet supplier in Phoenix, AZ.
We are committed to providing you with a superior level of service and value, which we achieve by giving you a choice of different options to choose from (see Our Range below).
Our company has been helping residents and businesses of Phoenix for over 5 years.
We pride ourselves on the range and calibre of our restrooms.
Our portable toilets are suitable for a range of occasions, including but not limited to: construction sites, sporting events, concerts, weddings, public social gatherings, corporate events, parties and festivals.
Our porta johns are environmentally friendly and we use the latest sanitation techniques to deliver you a 5 star portable restroom.
Range Of Porta Pottys
Our selection of restroom rentals in Phoenix includes:
Standard Restrooms: this is our basic model which gives you the basics. It's the most economically friendly option with no frills.
Deluxe Restrooms: this is our most popular version because it's reasonably priced but it also offers you several extras, making it suitable for large events or construction sites.
Flushing Restrooms: this special option includes a hands free flush to offer an extra level of convenience for your guests.
ADA-Compliant: this is suitable for disabled/handicapped people or for parents that are helping young children to use the restroom.
Trailer Mounted Restrooms: this option is a good choice for crews that work at a construction site or for workers that are in the field.
High Rise Restrooms: if you're working on a tall building then this is the option for you. Our units can be placed near to your workers on site.
Leave A Review
https://g.page/r/Cf7CRKtq3VTnEBA
Easy Porta Potty Phoenix
4433 N 19th Ave #6
Phoenix
AZ 85015
Portable Toilet Service Areas in Phoenix
Phoenix Zip Codes That We Service:
85003, 85004, 85006, 85007, 85008, 85009, 85012, 85013, 85014, 85015, 85016, 85017, 85018, 85019, 85020, 85021, 85022, 85023, 85024, 85027, 85028, 85029, 85031, 85032, 85033, 85034, 85035, 85037, 85040, 85041, 85042, 85043, 85044, 85045, 85048, 85050, 85051, 85053, 85054, 85083, 85085, 85086, 85087, 85226, 85251, 85253, 85254, 85255, 85281, 85282, 85283, 85301, 85302, 85304, 85305, 85306, 85307, 85308, 85310, 85331, 85339, 85340, 85353, 85383, 85392
Local Cities That We Service
Arcadia, Biltmore Area, Brentwood Historic District, Central Avenue Corridor, Chinatown, Desert Ridge, Downtown Phoenix, Golden Gate Barrio, Maryvale, Phoenix, Moon Valley, Phoenix, North/Northwest Phoenix, Sacred Heart Church, South Phoenix, F. Q. Story Neighborhood Historic District, Woodlea Historic District, Downtown Scottsdale, Roosevelt Row Arts District, Paradise Valley, Tempe, Glendale
About Phoenix, AZ
Phoenix is the capital of the southwestern U.S. state of Arizona. Known for its year-round sun and warm temperatures, it anchors a sprawling, multicity metropolitan area known as the Valley of the Sun. It's known for high-end spa resorts, Jack Nicklaus–designed golf courses and vibrant nightclubs. Other highlights include the Desert Botanical Garden, displaying cacti and numerous native plants.
Things To Do In Phoenix, AZ
South Mountain Park: Grab a bike or slip into your most comfortable walking shoes and head to Phoenix's 16,000-acre South Mountain Park for outdoor fun in one of the biggest urban parks in the world. Take advantage of 50 miles of trails for hiking, biking and horseback riding. A few trails, including the Holbert and Mormon Trails, take you past rock art created by the Hohokam prehistoric people. Keep your eyes peeled for wildlife and be aware that a rustle in the grass could be an adorable desert cottontail rabbit or a dangerous rattlesnake. Plan to be at the Buena Vista Lookout at sundown for a view of Phoenix you won't need a camera to remember.
Desert Botanical Garden: You'll find that much more than cacti bloom in the desert at Phoenix's Desert Botanical Garden, where scenic trails invite you to stretch your legs while you learn about the region's diverse flora. The gardens are home to some 20,000 plants. Don't miss the People and Plants of the Sonora Desert Loop Trail, which gives a fascinating glimpse into the region's history of ethnobotany—the study of human interaction with plants. The display along the Harriet K. Maxwell Desert Wildflower Loop Trail is at its most spectacular in the spring, but is a sight to behold year-round.
Old Town Scottsdale: Set aside time for strolling and window shopping in Old Scottsdale, part of the Greater Phoenix area that is home to one of the largest artist communities in the country. Peruse exquisite Native American jewelry in the shops along Fifth Avenue; then check out the art galleries and antique shops that dot Main Street. If you're looking for an authentic memento of your travels, this is the place to find it. If it's a hot day—usually the case in and around Phoenix—cool down with a malt or cone at the Sugar Bowl, a beloved 1950s ice cream parlor that retains its period charm.
Phoenix International Raceway: Two weekends a year, in the spring and again in the fall, NASCAR fans flock to the city of Avondale, 15 minutes from Phoenix, to take in the action at Phoenix International Raceway, considered the fastest 1-mile oval track in the world. Plan your trip in March to cheer on the drivers at the CampingWorld.com 500 or come in November and fulfill your need for speed at the Quicken Loans Race for Heroes 500, one of the last competitions of the NASCAR season.
Cave Creek Wild West: For an authentic Wild West experience in the Phoenix area, head to Cave Creek, a former gold-mining town 30 miles north of the city. The Cave Creek Museum, open from October to May, offers a crash course in local history. Take photos in Frontier Town, a section of Cave Creek designed to resemble an Old West cowtown, complete with wooden sidewalks and deteriorated buildings. There is no shortage of saloons where you can have a cold drink and a bite to eat. If crafts and antiques are your thing, Cave Creek is the place to do some shopping.
Haunted Attractions: If things that go bump in the night pique your interest, spend time at some of the purportedly haunted places in the Phoenix area. Take a stroll around the orchards at Sahuaro Ranch Park in Glendale, said to be frequented by an older woman in a white dress and a man in a black suit. Your hunt might also involve grabbing a bite at Casey Moore's Oyster Bar in Tempe, where the specter of a girl who allegedly died in an upstairs room is said to show anger when she senses romance among patrons.