Eco Friendly Porta Potty Services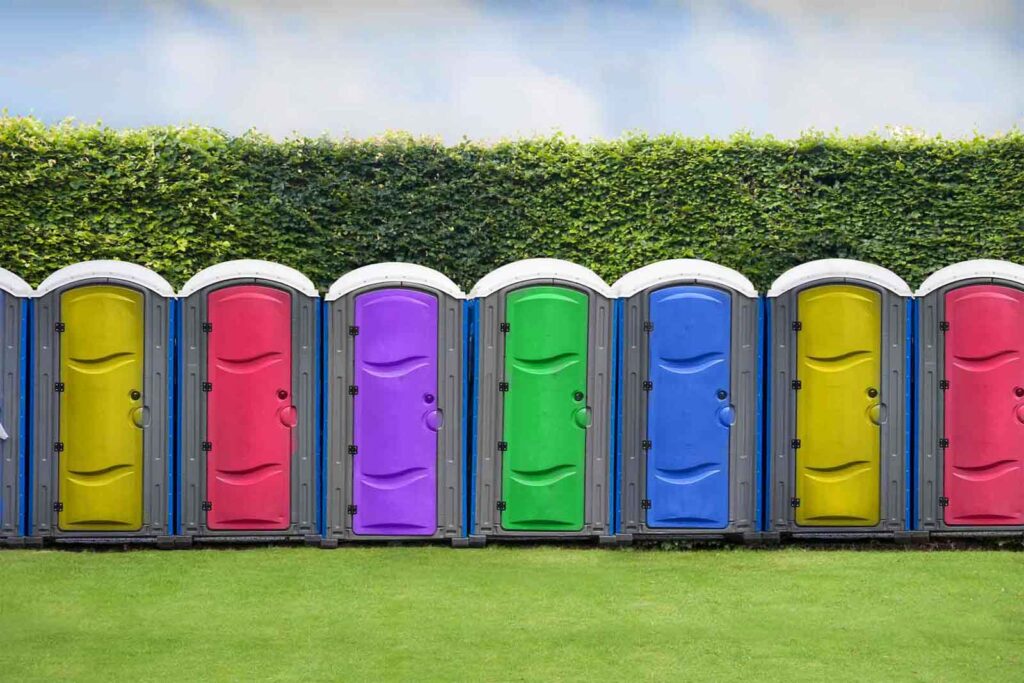 Elite Porta Potty is a professional portable toilet supplier in Seattle, WA.
We are committed to providing you with a superior level of service and value, which we achieve by giving you a choice of different options to choose from (see Our Range below).
Our company has been helping residents and businesses of Seattle for over 5 years.
We pride ourselves on the range and calibre of our restrooms.
Our portable toilets are suitable for a range of occasions, including but not limited to: construction sites, sporting events, concerts, weddings, public social gatherings, corporate events, parties and festivals.
Our porta johns are environmentally friendly and we use the latest sanitation techniques to deliver you a 5 star portable restroom.
Range Of Porta Pottys
Our selection of restroom rentals in Seattle includes:
Standard Restrooms: this is our basic model which gives you the basics. It's the most economically friendly option with no frills.
Deluxe Restrooms: this is our most popular version because it's reasonably priced but it also offers you several extras, making it suitable for large events or construction sites.
Flushing Restrooms: this special option includes a hands free flush to offer an extra level of convenience for your guests.
ADA-Compliant: this is suitable for disabled/handicapped people or for parents that are helping young children to use the restroom.
Trailer Mounted Restrooms: this option is a good choice for crews that work at a construction site or for workers that are in the field.
High Rise Restrooms: if you're working on a tall building then this is the option for you. Our units can be placed near to your workers on site.
Leave A Review
https://g.page/r/CaQmtIHSfi5uEAI/review
Easy Porta Potty Seattle
2707 NE Blakeley St #2
Seattle
WA 98105
Portable Toilet Service Areas in Seattle
Seattle Zip Codes That We Service:
98101, 98102, 98103, 98104, 98105, 98106, 98107, 98108, 98109, 98112, 98115, 98116, 98117, 98118, 98119, 98121, 98122, 98125, 98126, 98133, 98134, 98136, 98144, 98146, 98154, 98164, 98174, 98177, 98178, 98195, 98199
Local Cities That We Service
Bainbridge/Bremerton, Ballard, Bellevue/Eastside, Belltown, Capitol Hill, Central District, Chinatown-International District, Columbia City-Rainier Valley, Downtown Seattle, Fremont & Wallingford, Pioneer Square, Queen Anne, SoDo & Georgetown, South Lake Union, University District, Wallingford, Green Lake & Phinney Ridge, Waterfront, West Seattle, Woodinville
About Seattle, WA
Seattle, a city on Puget Sound in the Pacific Northwest, is surrounded by water, mountains and evergreen forests, and contains thousands of acres of parkland. Washington State's largest city, it's home to a large tech industry, with Microsoft and Amazon headquartered in its metropolitan area. The futuristic Space Needle, a 1962 World's Fair legacy, is its most iconic landmark.
Things To Do In Seattle, WA
Space Needle: Considered to be one of the most recognizable landmarks in the world and a must see spot in Seattle, travelers shouldn't miss out on a trip to the Space Needle. Built for the 1962 World's Fair, the iconic landmark architecture was Seattle's take on the event's theme of "The Age of Space". Standing 605ft tall above the city, visitors can enjoy 360-degree panoramic views of the city from the observation deck. Check out the exciting glass floor experience, which gives you peek into the thrilling downward view of the building.
Seattle Center: Host to many of Seattle's cultural, educational, sports, and entertainment events and organizations, Seattle Center is the city's main community events complex. Spanning 74-acres locals and tourists can enjoy roaming the children's museum, blooming gardens, and shops during their visit. Situated as well in the heart of the complex is the iconic Space Needle landmark, where visitors can enjoy a 360-degree view of the city from the observation deck. Cap off your visit at the Armory, the attractions's spot for delicious eats and restaurants.
Museum of Pop Culture: From iconic films to the secrets of music to indie video games, Seattle's Museum of Pop Culture takes visitors through a journey in discovering the magic of contemporary pop culture. Commonly known as MoPOP, the museum is home to impressive interactive exhibits, props, and memorabilia from your favorite pop culture trends. During your visit, get a chance to learn the secrets of fantasy and science fiction films or sing your heart out at the museum's recording studio. This is one Seattle tourist attraction you wouldn't want to miss!
Chihuly Garden and Glass: Home to the impressive and stunning glass artworks of Dale Chihuly, Chihuly Garden and Glass is a museum to consider when building your trip's itinerary. Enjoy a closer look at the talented artist's drawings, signature glass series, and large architectural installations as you roam the museum's three sections. Enjoy glass blowing demonstrations and behind the scene films at the museum theater. Make sure to stop by the Glass House to see the 100ft long hanging glass artwork, Chihuly's largest suspended sculpture.
Woodland Park Zoo: With all the exciting things to do in Seattle, families should have the Woodland Park Zoo on their list! The 92-acre zoo is home to over 300 kinds of animals, from penguins, snow leopards, grizzly bears, and more! Learn more about each species and how they are taken care with the informative variety of animal exhibits available to explore. The Zoo is also a host to many fun events like concerts and seasonal celebrations, don't forget to check out what's on the calendar during your trip.
Seattle Art Museum: The Seattle Art Museum is home to an extensive collection of art and temporary installations from all across the world. Visitors are able to get a chance for a closer look at special exhibits, featuring artists like Picasso, Andrew Wyeth, Yayoi Kusama, and more. The museum is also host to many collections that showcase the beauty of the world's cultures, some of which were impressive Native American and Indigenous Australian art. Located in downtown Seattle, the Seattle Art Museum is the main museum out of three managed by the organization.