Eco Friendly Porta Potty Services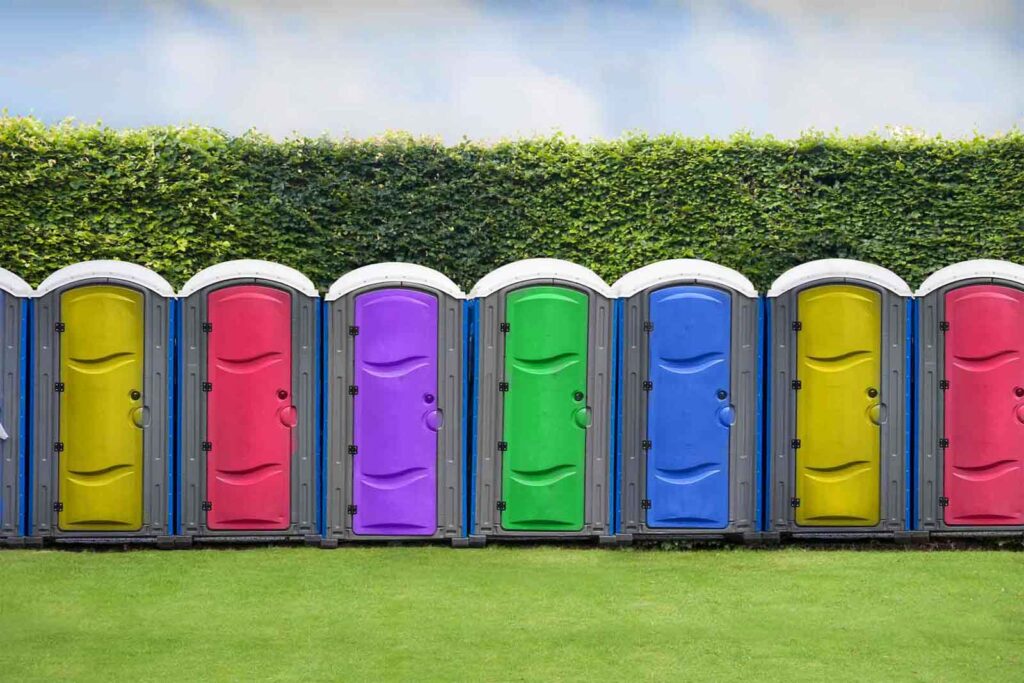 Elite Porta Potty is a professional portable toilet supplier in Washington, DC.
We are committed to providing you with a superior level of service and value, which we achieve by giving you a choice of different options to choose from (see Our Range below).
Our company has been helping residents and businesses of Washington for over 5 years.
We pride ourselves on the range and calibre of our restrooms.
Our portable toilets are suitable for a range of occasions, including but not limited to: construction sites, sporting events, concerts, weddings, public social gatherings, corporate events, parties and festivals.
Our porta johns are environmentally friendly and we use the latest sanitation techniques to deliver you a 5 star portable restroom.
Range Of Porta Pottys
Our selection of restroom rentals in Washington includes:
Standard Restrooms: this is our basic model which gives you the basics. It's the most economically friendly option with no frills.
Deluxe Restrooms: this is our most popular version because it's reasonably priced but it also offers you several extras, making it suitable for large events or construction sites.
Flushing Restrooms: this special option includes a hands free flush to offer an extra level of convenience for your guests.
ADA-Compliant: this is suitable for disabled/handicapped people or for parents that are helping young children to use the restroom.
Trailer Mounted Restrooms: this option is a good choice for crews that work at a construction site or for workers that are in the field.
High Rise Restrooms: if you're working on a tall building then this is the option for you. Our units can be placed near to your workers on site.
Leave A Review
https://g.page/r/CURTmqV4xzxREBA
American Porta Potty Washington DC
2021 4th St NW #2
Washington
DC 20001
Portable Toilet Service Areas in Washington
Washington Zip Codes That We Service:
20001, 20002, 20003, 20004, 20005, 20006, 20007, 20008, 20009, 20010, 20011, 20012, 20015, 20016, 20017, 20018, 20019, 20020, 20024, 20032, 20036, 20037, 20045, 20052, 20053, 20057, 20064, 20202, 20204, 20228, 20230, 20240, 20245, 20260, 20307, 20317, 20319, 20373, 20390, 20405, 20418, 20427, 20506, 20510, 20520, 20535, 20540, 20551, 20553, 20560, 20565, 20566, 20593
Local Cities That We Service
Adams Morgan, Anacostia, Barnaby Woods, Benning Heights, Brentwood, Brightwood Park, Buena Vista, Capitol Hill, Cardozo, Cathedral Heights, Columbia Heights, Douglas, Dupont Circle, Edgewood, Embassy Row, Fort Lincoln, Fort Stanton, Friendship Heights, George Washington University, Georgetown, Greenway, Hillbrook, Hillcrest, Howard University, Ivy City, Kenilworth, Lamont Riggs, Lincoln Heights, Logan Circle, Mall, Mount Vernon Square, Mount Vernon Triangle, Naval Observatory, Navy Yard, North Cleveland Park, North Michigan Park, Northeast, Northwest, Penn Branch, Sheperd Park, Southeast, Southwest, Spring Valley, Stanton Park, Takoma, Washington Highlands
About Washington, DC
Washington, DC, the U.S. capital, is a compact city on the Potomac River, bordering the states of Maryland and Virginia. It's defined by imposing neoclassical monuments and buildings – including the iconic ones that house the federal government's 3 branches: the Capitol, White House and Supreme Court. It's also home to iconic museums and performing-arts venues such as the Kennedy Center.
Things To Do In Washington, DC
Go Inside The White House: A trip to the nation's capital just wouldn't seem complete without a visit to the White House. With its famous address of 1600 Pennsylvania Avenue, the White House is the primary living and working space of the President of the United States.
Stroll the National Mall: A perfect starting point for some of the most famous museums and monuments in the city, the National Mall. The mall itself is a long strip of the grassy park and pond area, which stretches from the Capitol building in the east to the Lincoln Memorial in the west. Take a stroll across the mall, which is especially great on a sunny day and easily one of the best places to see in Washington D.C. for a stroll.
Visit the U.S. Capitol Building: Home of the U.S. legislature, the Capitol building is full of lawmakers and politicians that help decide what goes on in the country and is one building that us visitors can still go into and tour. For tours of the Capitol, you can contact your state Senator or Representative (if you live in the US), who will give you a pass that allows access to the building.
Gorge on delicious food: Whilst wandering around this fabulous city, don't forget to gorge on its delicious foody joints like the Good Stuff Eatery where you can devour some of the city's yummiest burgers and creamy shakes.
Tour the Library of Congress: The Library of Congress is both the world's largest library and the oldest cultural institution in the whole country. Try taking a free, one-hour guided tour of the building, which is great for us history buffs. Honestly, it's so stunning and easily one of the best places to see in Washington D.C.
Explore at the Smithsonian Museums: With 18 world-class institutions in the D.C. area alone, you can be sure that there is going to be a Smithsonian Museum which interests you. A few of the most notable museums to see are the National Air and Space Museum, the Museum of Natural History, too. Truth be told, you can easily spend months exploring all the museums here; they're huge and easily one of the best places to see in Washington D.C.