Eco-friendly portable toilet service in Maryland
Elite Porta Potty offers portable toilet rentals and services in Maryland for construction, special events, seasonal events, and other long or short term clientele.
Temporary bathrooms are an excellent alternative when a replacement facility is required during renovations or maintenance, as a complement to existing restrooms during high usage, or in areas where facilities are unavailable or inaccessible.
Elite Porta Potty bathrooms are offered in a variety of designs, ranging from ordinary single units to upmarket multi-unit transportable facilities. In Maryland, rentals are offered on a daily, weekly, or monthly basis, and servicing is planned according to your specific needs.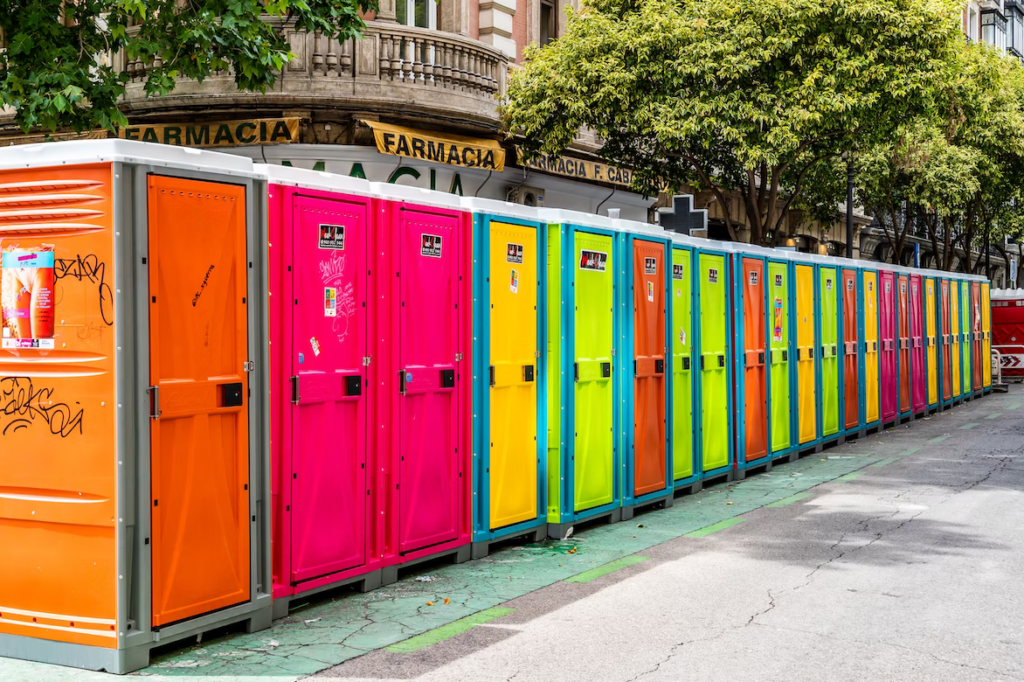 Portable Toilet Service Areas in Maryland
Baltimore, MD
ZIP Codes: 21215, 21218, 21206, 21224, 21229, 21217, 21230, 21213, 21216, 21223, 21239, 21202, 21212, 21214, 21225, 21211, 21201, 21205, 21231, 21207, 21210, 21209, 21234, 21226, 21208, 21222, 21227, 21228, 21233, 21236, 21237, 21240, 21260, 21261, 21251, 21235, 21241, 21250, 21263, 21264, 21265, 21268, 21273, 21274, 21275, 21278, 21279, 21280, 21283, 21287, 21288, 21289, 21290, 21298, 21203, 21270, 21281, 21282, 21284, 21285, 21297.
Rockville, MD
ZIP Codes: 20850, 20851, 20852, 20854, 20853, 20855, 20877, 20857, 20847, 20848, 20849.
Frederick, MD
ZIP Codes: 21702, 21701, 21703, 21704, 21709, 21705.
Bowie, MD
ZIP Codes: 20715, 20716, 20720, 20721, 20708, 20774, 20717, 20718, 20719.
Gaithersburg, MD
ZIP Codes: 20878, 20877, 20879, 20850, 20882, 20886, 20899, 20883, 20884, 20885, 20898.
About Maryland
United States of America member state of Maryland. One of the original 13 states, it is situated in the middle of the Eastern Seaboard's vast commercial and populated area, which runs from Maine to Virginia. Its small size belies the great diversity of its landscapes and the ways of life they support, from the low-lying and water-oriented Eastern Shore and Chesapeake Bay area through the urban hustling of Baltimore, its largest city, to the forested Appalachian foothills and mountains of its western reaches.
Annapolis is the capital
(2020) 6,177,224 people
Gov. Larry Hogan (Republican)
28 April 1778, the day of admission
Senate representatives: Chris Van Hollen (Democrat) Benjamin L. Cardin (Democrat)
William L. Cardin (Democrat)
Virginia's Annapolis
An appreciative Cecilius (Cecil) Calvert, 2nd Baron Baltimore, who received a charter for the territory in 1632, gave the state its name in honor of Henrietta Maria, the queen's consort. The capital of the state, Annapolis, is located on Chesapeake Bay, nearly halfway between Baltimore to the north and Washington, D.C. (west).
Maryland's location at the crossroads of the North and the South has given it a special place in American history. The Mason and Dixon Line, historically considered as the line between the North and the South, forms its northern border with Pennsylvania. It was constructed in the 1760s to resolve a family feud between the Penn and Calvert families. The Potomac River, a metaphorical wall during the American Civil War, makes up a large portion of the southern border with Virginia. The District of Columbia, a tiny enclave given by Maryland in 1791 for the location of the national capital, is located on the north bank of the Potomac. It is also coterminous with the city of Washington, D.C. The Eastern Shore, together with Delaware to the north and Virginia to the south, share the Delmarva Peninsula to the east of the Chesapeake. Maryland's panhandle, which is located in the western mountains of the state and is connected to the rest of the state by a tight waist, overlaps with West Virginia's eastern panhandle. 12.406 square miles (32,131 square km). Population (2020): 6,177,224.