Eco-friendly portable toilet service in Nebraska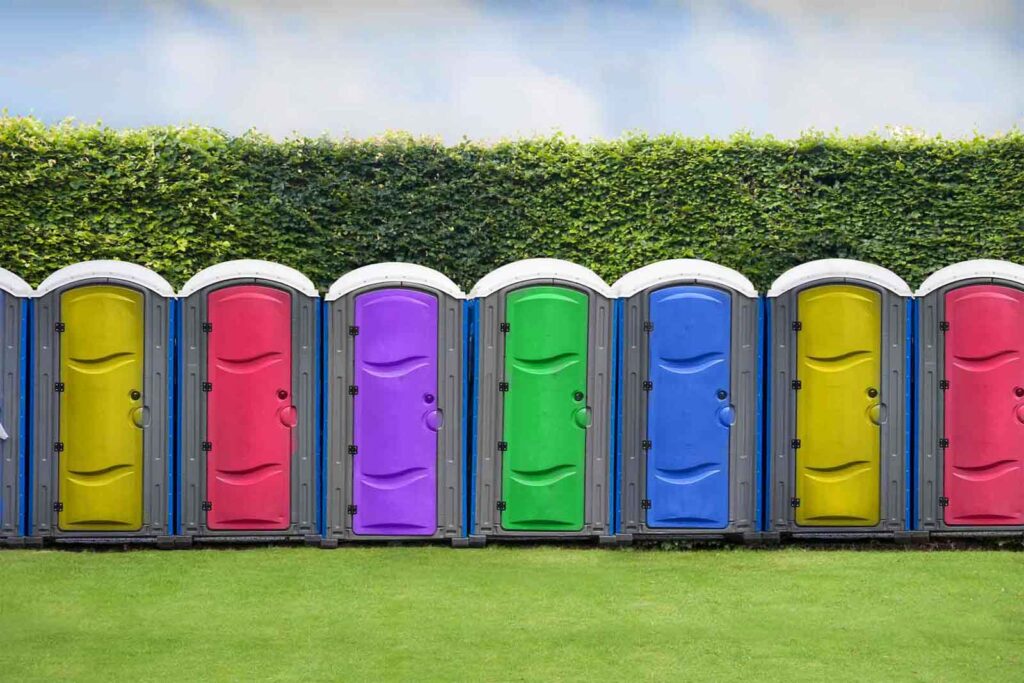 In Nebraska, Elite Porta Potty is renowned for providing the best customer service. In Nebraska, we offer the highest quality and broadest selection of restroom trailers, dumpsters, showers, and sinks. Our primary focus is attending to your unique needs. For both short-term and long-term rentals, we provide solutions. For your forthcoming event, wedding, building project, golf tournament, festival, or real estate construction needs, our extensive selection of products and services is accessible. Give us a call right away so we can help you choose the right venue for your event. We offer solutions to all of your portable sanitation needs.
Any event in Nebraska can use private, roomy porta potties from Elite Porta Potty. Preparation for special events takes a lot of time and energy. Let us lighten the load involved with this aspect of planning as you have so much to plan and logistics to juggle. We offer flushing restrooms with individual sinks, hand washing stations, and toilets as well as hand sanitizers. All necessary features and accessories are always included when one of our portable toilets is delivered to your location.
Portable Toilet Service Areas in Nebraska
Omaha
Zip code: 68104, 68107, 68134, 68105, 68164, 68111, 68144, 68106, 68137, 68154, 68114, 68124, 68108, 68127, 68132. 68130, 68131, 68112, 68110, 68022, 68117, 68135, 68102, 68118, 68116, 68152, 68122, 68147, 68007, 68136, 68138, 68142, 68157, 68182, 68178, 68172, 68175, 68176, 68179, 68180, 68181, 68183, 68197, 68198, 68010, 68101, 68103, 68109, 68119, 68120, 68139, 68145, 68155
Lincoln
Zip code: 68516, 68521, 68506, 68502, 68510, 68504, 68503, 68505, 68508, 68507, 68522, 68512, 68528, 68524, 68526, 68520, 68336, 68430, 68514, 68517, 68523, 68527, 68531, 68532, 68544, 68501, 68509, 68529, 68542, 68583, 68588
Grand Island
Zip code: 68801, 68803, 68802
Bellevue
Zip code: 68005, 68123, 68147, 68157, 68133, 68113
Sioux City
Zip code: 68776, 68731
About Nebraska
Nebraska, one of the 50 states that make up the USA. On March 1, 1867, it became the 37th state to be admitted to the union. Nebraska is bordered to the north by the state of South Dakota, with the Missouri River making up roughly one-fourth of that line, and to the east by the states of Iowa and Missouri. The Kansas-Nebraska Act of 1854 created the two territories, drawing a line dividing them to the south with Kansas. The border with Colorado forms a right angle (south and west) in the state's southwest, creating Nebraska's panhandle, which is bordered by Wyoming to the west. The capital of the state is Lincoln, which is located in its southeast.
The rich trapping country to the north and west, as well as the settlement and mining frontiers of the mountain and Pacific regions, were all accessible from Nebraska, one of the west-central states of the United States, during the first part of the 19th century. The fertile soils of Nebraska were ploughed under by the expansion of railroads following the American Civil War (1861-65) and the ensuing immigration, and its grasslands gave rise to a range cattle industry. As a result, the state has long been a significant food producer.