Eco-friendly portable toilet service in Wyoming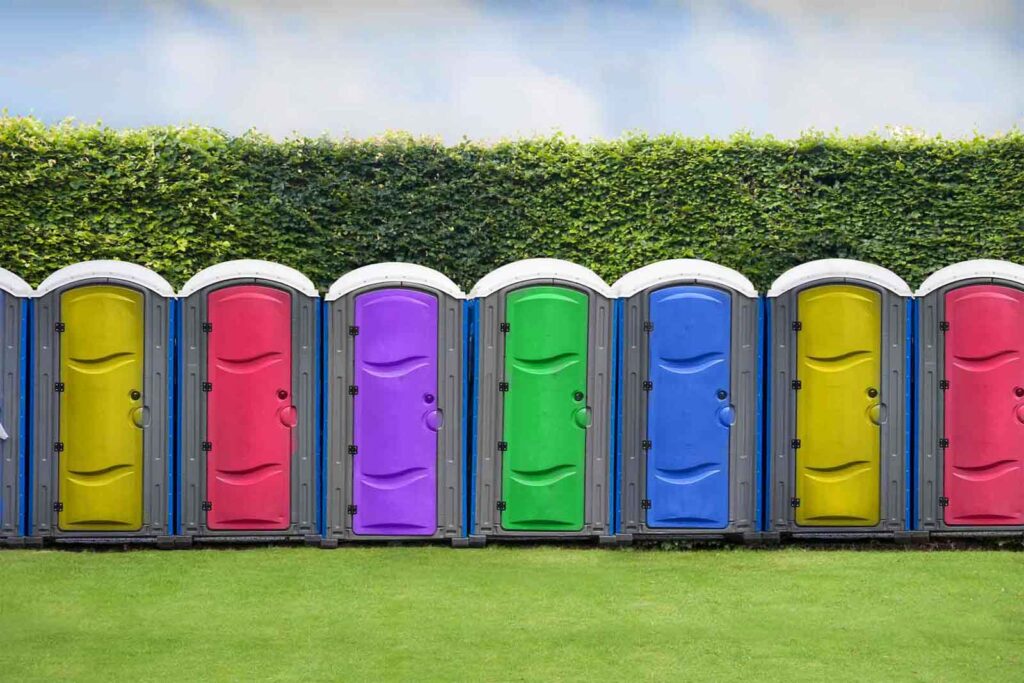 If you need portable restrooms in Wyoming, Elite Porta Potty can provide a large selection with all the features and amenities necessary to make your event a success. The most popular portable toilet models and their features are listed below. Even though renting a porta potty might not be the first thing that comes to mind when organising an event, it is unquestionably necessary and must be available anywhere people are gathering for any length of time. Because of this, it's a good idea to have a fundamental awareness of both the types and costs of portable toilets available. Portable restrooms are a common sight at outdoor weddings, concerts, and construction sites in Wyoming, but they may also be very useful for a simple backyard party. Because they can be supplied, maintained, and collected as needed, porta toilets are incredibly practical.
You can read more about the various portable toilet types, their rental conditions, and the various types for various occasions further down the page. Since we started supplying porta potties to customers in Wyoming, Elite Porta Potty has taken pleasure in providing the cleanest portable toilets available. Learn more about how simple and economical renting is by reading about the many types and options available. Single stall porta potties will fulfil all of your basic cleanliness requirements, just like a typical indoor restroom would.
Portable Toilet Service Areas in Wyoming
Cheyenne, WY
Zip code: 82001, 82009, 82007, 82002, 82006, 82008, 82010, 82003
Casper, WY
Zip code: 82601, 82604, 82609, 82636, 82602, 82605
About Wyoming
Wyoming, one of the 50 states that make up the USA. On July 10, 1890, Wyoming was admitted as the 44th state to the union. It ranks 10th among the 50 U.S. states in terms of total area. In addition to Montana to the north and northwest, South Dakota and Nebraska to the east, Colorado to the south, Utah to the southwest, and Idaho to the west, it is bordered by six other Great Plains and Mountain states. The state's capital, Cheyenne, is situated in the state's southeast.

Wyoming's name derives from a Delaware term that means "country of great plains," which is a fitting description of the state's expansive natural setting, which is home to almost as many pronghorn as people. Wyoming's population is dispersed across the state in small rancher and farming communities, mining towns, and places with unmatched outdoor leisure options. The national parks of Yellowstone and Grand Teton receive millions of visitors annually. The state also boasts a low level of pollution and crime. One of Wyoming's nicknames is the Equality State, because it was the first state in the US to pass a constitution that included a provision allowing women the right to vote. Dimensions 97,813 square miles (253,334 square km). (2020) 576,851 people.