Eco-friendly portable toilet service in Rhode Island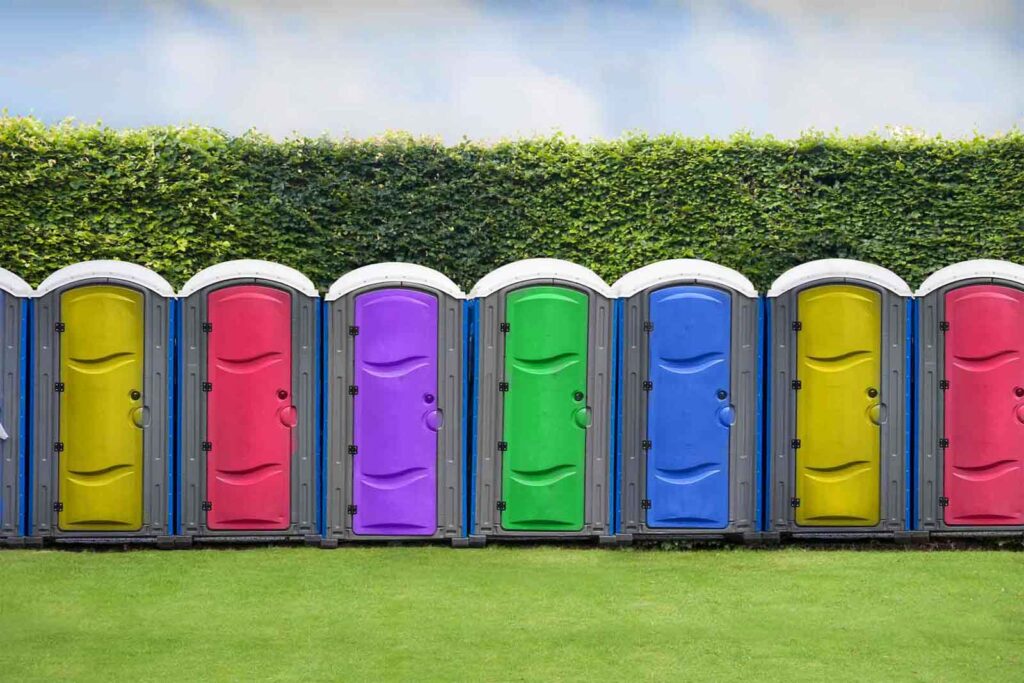 Elite Porta Potty provides private and spacious porta toilets for any event in Rhode Island. We provide flushing units with private toilets, sinks, and hand wash stations, as well as hand sanitizers. Our portable toilets are always delivered to your place with all essential features and accessories. Special event preparation requires considerable time and effort. You have so much to organize and logistics to juggle, so let us alleviate the burden associated with this element of preparing.
We provide alternatives for both short-term and long-term rentals. Our comprehensive range of goods and services is available for your upcoming event, wedding, building project, golf tournament, festival, or real estate construction requirements. Elite Porta Potty is famous for offering the greatest customer service in Rhode Island. We provide the finest quality and largest variety of portable toilets, dumpsters, showers and sinks, and bathroom trailers in Rhode Island. Taking care of your particular requirements is our top focus. Call us immediately so we can assist you in making the best selection for your event. We provide answers for all of your demands in portable sanitation.
Portable Toilet Service Areas in Rhode Island
Providence
Zip Code: 02909, 02908, 02906, 02907, 02905, 02904, 02903, 02911, 02910, 02860, 02919, 02920, 02912, 02902, 02918, 02901, 02940

Warwick
Zip Code:02886, 02889, 02888, 02818, 02893, 02887

Cranston
Zip Code: 02920, 02910, 02921, 02905, 02831, 02907, 02909

Pawtucket
Zip Code:02860, 02861, 02863, 02862
About Rhode Island
Officially known as The State of Rhode Island, Rhode Island is a member state of the United States of America. It is one of the six New England states and one of the original 13 states. Massachusetts borders Rhode Island to the north and east, Rhode Island Sound and Block Island Sound of the Atlantic Ocean to the south, and Connecticut to the west. It is the smallest state in the union, measuring only 48 miles (77 km) long and 37 miles (60 km) wide, but it is also one of the states with the highest densities of people. It is intimately bonded to its neighbouring states due to the exceptional compactness of the area, the proportionately huge population, and the economic activity. Additionally, Rhode Island's close ties to the ocean, which include more than 400 miles (640 km) of coastline, are what gave rise to the nickname "Ocean State." Providence serves as its capital.
The origin of the name Rhode Island is unknown. The Native Americans first used it to refer to the island in Narragansett Bay they called Aquidneck Island. The English settlers' confusion over two foreign names—Roodt Eyland (Red Island), which the Dutch had given to Aquidneck because of its red soil—and Giovanni da Verrazzano's earlier comparison of Block Island to the Greek island of Rhodes may have contributed to the English renaming of Aquidneck as Rhode Island by the colonists in 1644. Roger Williams, the state's first governor and a preacher, gave the name Providence Plantations to the first mainland settlement on Narragansett Bay. He attributed it to Divine Providence for bringing him there safely in 1636.